RideKC is conducting a customer survey on buses starting Oct. 12 and continuing for the next several weeks. The survey will include questions about how riders use bus service and how satisfied they are will different aspects of transit service.
All survey takers will follow COVID safety protocols, including wearing face coverings at bus stops and inside buses.
our answers will help us improve RideKC service, letting us know what we are doing well and where we need to improve. This survey will include RideKC bus service, Micro Transit and RideKC Flex. This survey will not include KC Streetcar and paratransit.
Surveyors will distribute surveys on randomly selected buses. Not all buses will receive a survey. Surveyors will wear blue vest to identify them as part as a RideKC Surveyor. The survey will be available in English and Spanish. Riders can also scan a surveyor provided QR code and use language assistance on their own device.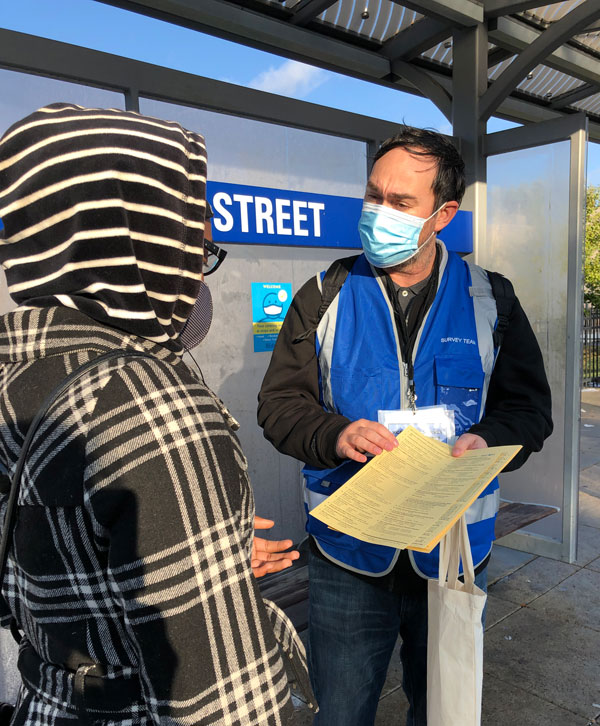 Survey takers will wear vests, identification, and face coverings for your safety.